Welcome on Rudi's family site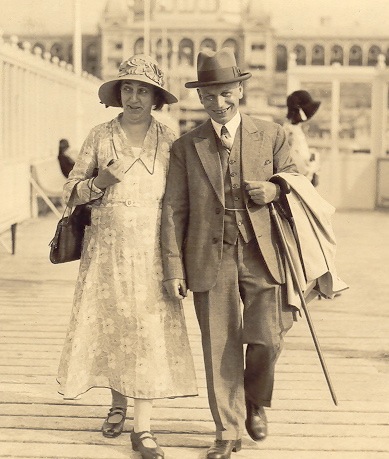 Log In | Register for a User Account
On this site , I try to document the genealogy of the family Schmit (my father) and Heemskerk (my mother).
The Schmit family I could trace back to about 1770. They came from Marmagen (Eifel, Germany) via Cologne (Germany) and Vught/'s-Hertogenbosch (Netherlands to The Hague.
The Heemskerk family from about 1650 starting in the area of Rijnsburg/Leiden in the Netherlands.
Most of the information I gathered myself from all kind of resources, but also others have provided me with useful and interesting information.
I am always open for comments and corrections and hope to get lots of additions.
The picture on the left shows my grandparents walking on the Pier at Scheveningen (Netherlands) in 1931.
Rudi Schmit - December 2015
Contact Us

For questions or comments about this site, please contact me.